Sai Akhil Alapati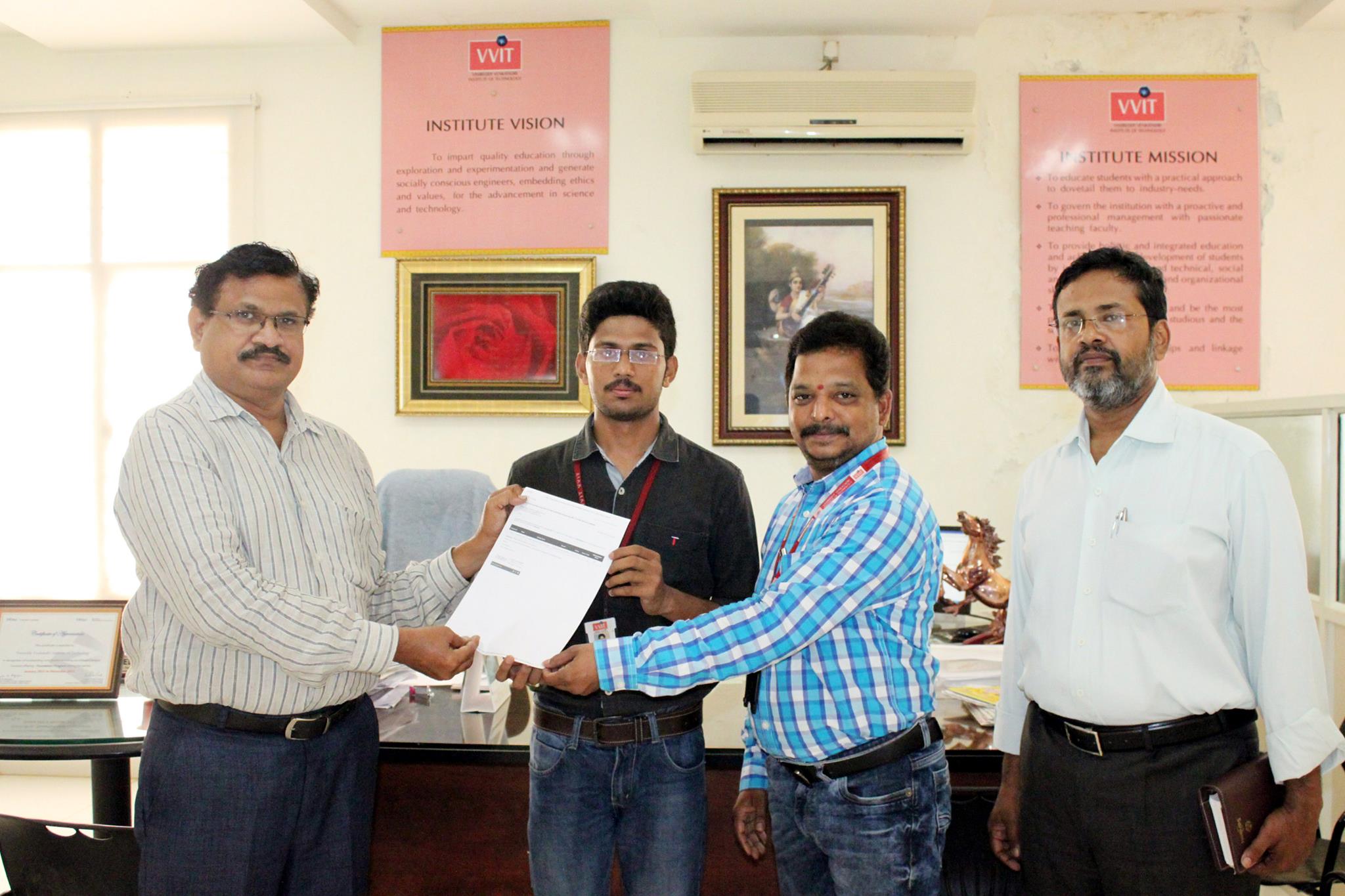 Alapati Sai Akhil, a fourth B.Tech Computer Science and Engineering student from our VVIT, has been selected by Samsung for a Research and Development position with an annual salary package of Rs 7.5 lacs, for its Bangalore facility.
Samsung R&D Bangalore (SRI-B) is the largest Overseas R&D Centre of Samsung Electronics. Founded in 1996, SRI-B has grown to be a significant contributor to the cutting edge products and services of Samsung. SRI-B is a key player in the breakthrough innovation and success story of Samsung Electronics. Our engineers conceptualize and commercialize novel features, designs, products and services that differentiate Samsung as a market leader and deliver world-class products.
Modukuri Sasirmayi

Modukuri Sasirmayee, got Distinction in 'Western Music' exam conducted by Trinity College of London.
4 students attended UIF at Stanford University, USA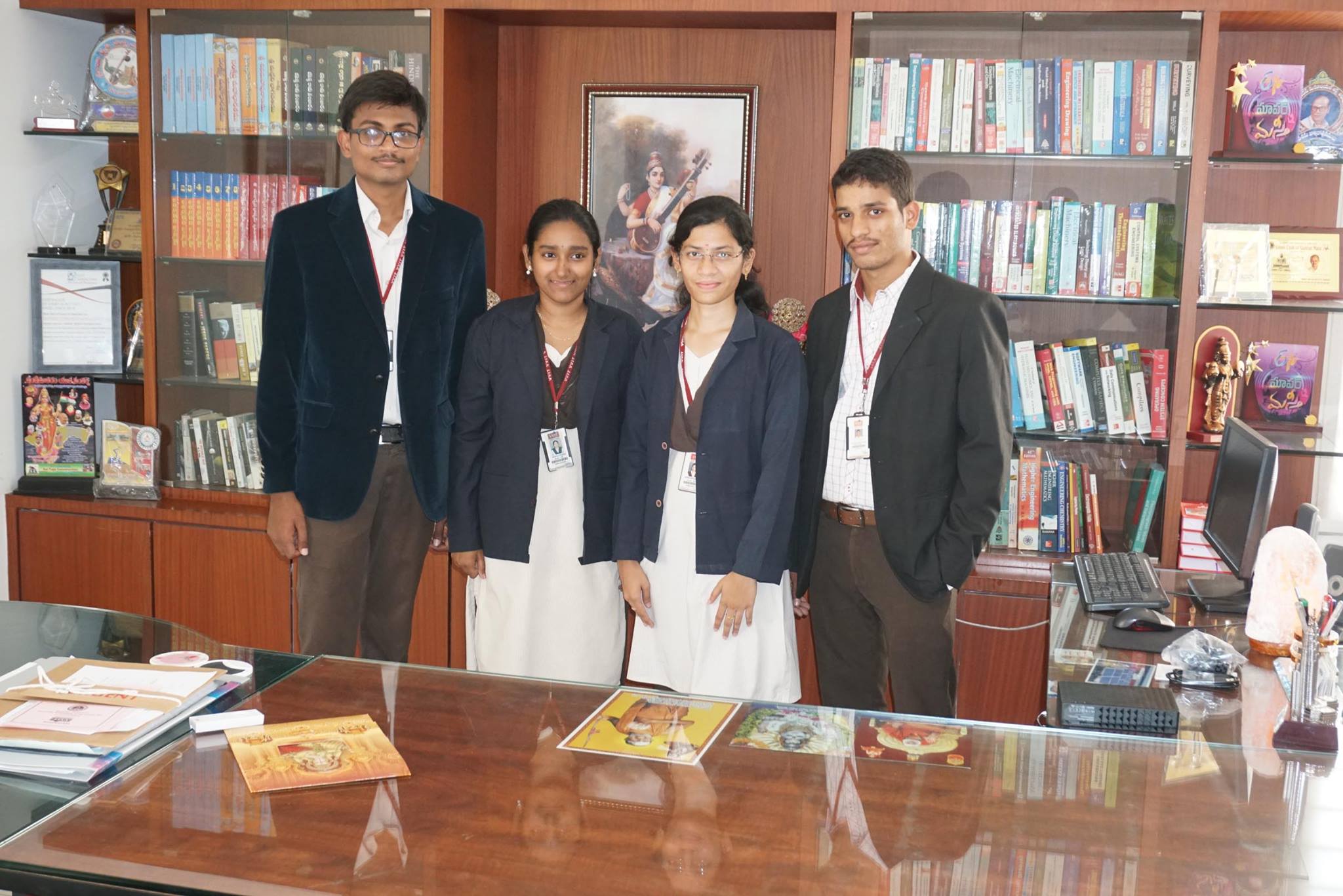 Sowmya of III CSE, Proushya of III ECE, Naveen of III Civil and Venkata Sasank of III ECE are selected to attend the prestigious University Innovation Fellows program at Stanford University, USA.
The University Innovation Fellows program empowers students to become agents of change at their schools. The Fellows are a national community of students leading a movement to ensure that all students gain the necessary attitudes, skills and knowledge required to compete in the economy of the future. These student leaders from schools around the country create new opportunities that help their peers develop an entrepreneurial mindset, build creative confidence, seize opportunities, define problems and address global challenges.
The University Innovation Fellows is a program of Stanford University's Hasso Plattner Institute of Design (d.school). The program was created as part of the National Center for Engineering Pathways to Innovation (Epicenter), a five-year National Science Foundation grant.
II and III Year Mechanical Students
The students of II and III year Mechanical made us proud by standing 5th in the National Level "Solar Vehicle Challenge" held at Ganpat University, Ahmedabad between 20th and 24th of March, 2017. They have cleared all rounds in the competition. Though they stood fifth, this valiant effort motivated many more students in the college.