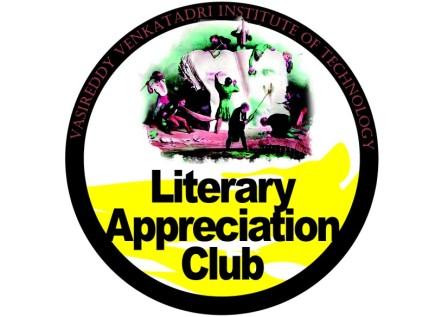 "Reading maketh a full man;conference a ready man;and writing an exact man".With this as its motto the ' Literary Appreciation Club ' inculcates a fondness for language and literary appreciation among students and envisions to enhance their literary skills.

For those with a flair for English and a zeal to learn,the club offers endless ways of improving one's communication and oratory skills through active participation in various activities such as - Reading and Reviewing , Impromptu Speaking , Literary JAMs , Group Discussions and Quizes etc.It also offers the students a platform where they can hone their writing, listening and reading skills.

The club appoints the Masters-of-Ceremonies for all the formal events organised by the institution and acts as an integral part of the Student Activity Council which takes care of its stage management and drafting needs .The club also organises both intramural and intercollegiate competitions such as Spellbee,Turncoat,Just-a-Minute and Creative Writing to give a competitive edge to the students.


Faculty Cordinator: Ms. B Padmasree
Student Co-ordinator 1:Ms. Bhavana Tadiboina
Student Co-ordinator 2:Mr. Samanyu Kasukurthi



Recent Activities
21/07/2017 – General introduction about the club and making acquaintances.
28/07/2017 – Reading and understanding the four versions of "The Hare and the Tortoise " from the
management approach
04/08/2017 – Read the autobiographies of illustrious personalities and discussed how they strove to
reach the pinnacle of success
11/08/2017 – Studied two O. Henry stories and drew insights of the human traits
18/08/2017 – Read Robin Sharma's 'The Monk Who Sold His Ferrari' and held discussions
22/09/2017 – Read the works of Chetan Bhagat
6/10/2017 – Made them write a review of their favourite book.
13/10/2017 – Conducted Just-a-Minute sessions.
27/10/2017 – Made them read literary reviews from the newspaper